Real-time reporting and analytics
SupplySystem IS has over 60 customizable report views so you can filter and sort information, drill down to transaction details, track costs, and gain the insights you need to optimize your inventory.
Information can be aggregated at different levels. For example, distributors can monitor data related to their customers reorder status and inventory turnover, while their customer focuses on local inventory and consumption.
| | | | |
| --- | --- | --- | --- |
| MULTIPLE DRILL-DOWNS TO INDIVIDUAL TRANSACTION DETAILS | GAIN ENTERPRISE-WIDE VISIBILITY AND ANALYTICS FOR LEAN PROCESS | SCHEDULE REPORTS BY DAY, WEEK, MONTH OR QUARTER | SHARE VIA EMAIL OR UPLOAD TO FTP AS EXCEL, XML, OR A FLAT FILE |
In addition to the standard reports, the new SupplyInsight
™
dashboard allows users to assemble several elements of their critical data graphically on a screen or on any mobile device. It is simple to use; just drag the data source onto a dashboard and it will generate a widget that can be configured to accurately represent the underlying meaning in the data.
Identify the data elements you want to visualize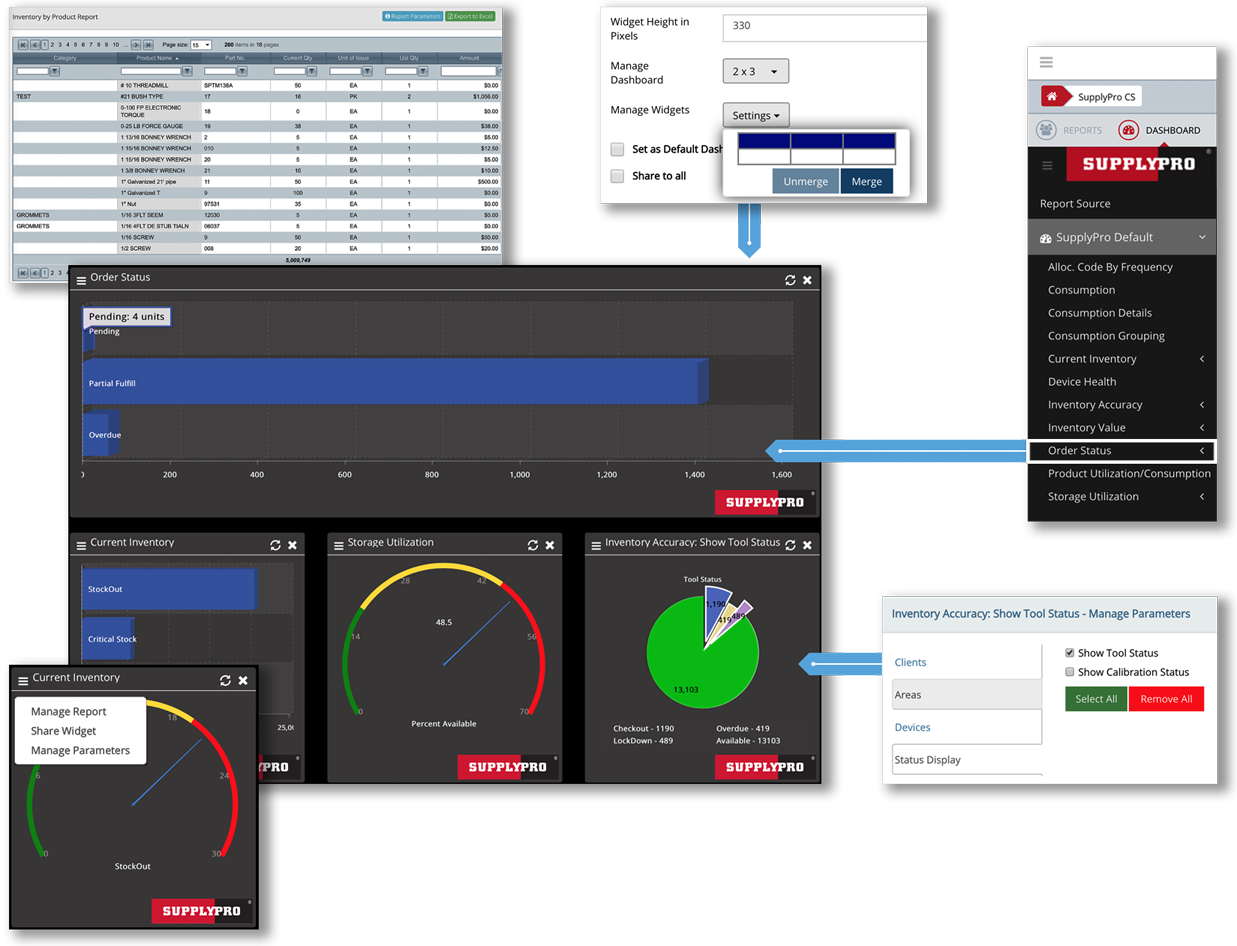 Configure the dashboard
Drag the data source
to the dashboard
Select the data elements for the Widget
Configure how the data is visualized in the Widget